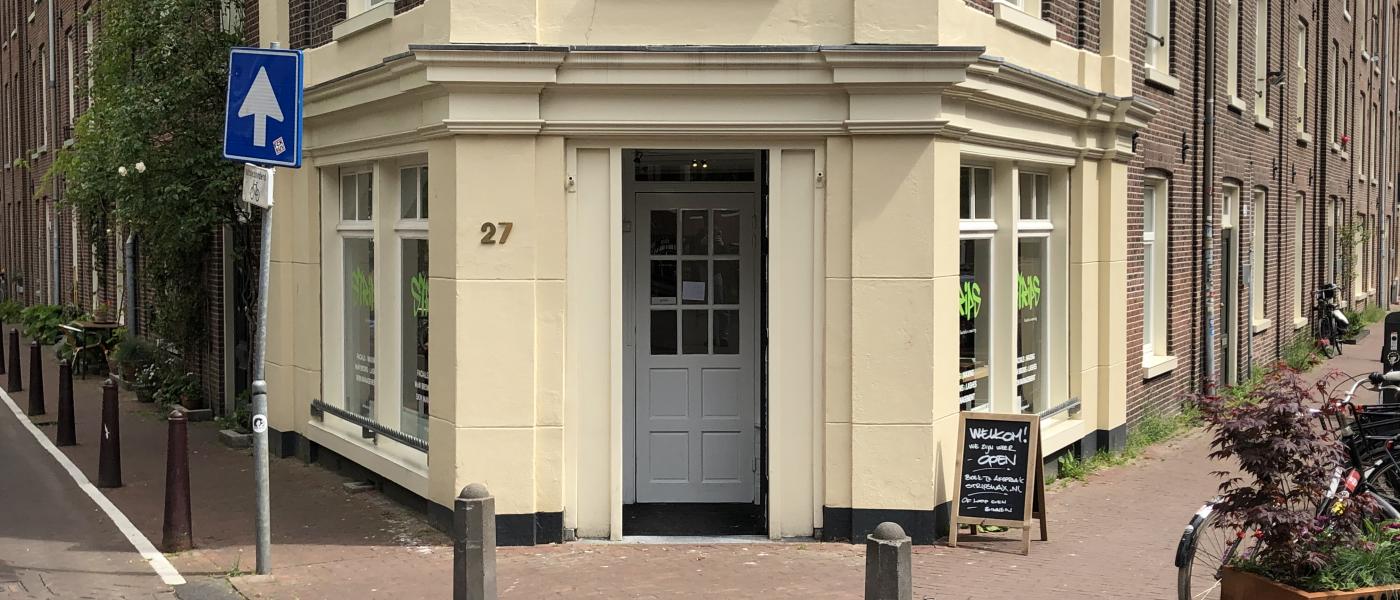 About Strips
Strips has been specialized in professional waxing of the entire body for over 20 years, we welcome both women and men at Strips. Our focus is: WAXING. Professional, hygienic, fast and as painless as possible for a good price! At Strips we use strip- and filmwax but we also offer a combination of both for example the Brazilian Mixed Wax. 
You can find Strips at 4 locations: in the south, west and east part of Amsterdam but also in the city center. You can find our addresses over HERE.
Besides from waxing you can also visit our Salons at the Lijnbaansgracht, Linnaeusstraat and Spaarndammerstraat for professional facial treatments, Lash Lift, Wow Brows and many more. These treatments are only given by very experienced beauticians with top of the line products from Babor.
Want to make an appointment? It's easy: choose the salon of preference, employee of preference, date, time and you're ready for your treatment. We offer a number of fixed deals and throughout the season we offer a mix of various deals. You'll find all of our deals at our deals page.
In addition to the salons, you can also visit the Strips Webshop. You can buy all of our Babor products online. We also offer home waxing kits so you're able to wax yourself like a professional at home. The home wax kit comes in handy when you're on vacation for example.
If you have any questions, don't hesitate to contact us at: info@stripswax.nl.
Introducing our Strippers:
At Strips we only work with professionals and experienced beauticians. All employees master the art of waxing and / or beauty care from A to Z, in addition to all their own experience, they are also internally trained at the Strips Wax School, according to the Strips standards.
Maritza
You can find Maritza at all 4 Salons for all kind of waxing treatments.

Moira
Our wax-proffesional Moira is available at all Strips Salons.
Demi 
For many years our allround specialist for waxing, all treatments for ladies and men. Demi is working at all 4 salons.
Jada
This very well booked beautician works at all 4 Strips salons and can be booked for facials and waxing at all salons.
Franscesca
Franscesca is working for many years at Strips. Our allround wax and beauty specialist can be booked for all kind of wax and facial treatments at all 4 Strips Salons
Fabienne
Fabienne is a very experienced beautician from Manchester, the results that Fabienne achieves in the field of skin improvement are fantastic, in addition, you can also book an appointment with her for various waxing treatments.
Linda
Besides from professional waxing Linda is also a beautician. You can book your appointment with Linda at Lijnbaansgracht and the Spaarndammerstraat. Linda is the queen of facial care, lashlifts and WoW Brows. 
Audrey
Audrey is also a professional waxer and a beautician. You can find Aurdrey at all 4 Salons. You can also book facials and WoW Brows with Audrey. Men can book the brazilian for him with Audrey.